New Era Rehabilitation Center Inc. is a private comprehensive substance abuse treatment facility that specializes in methadone maintenance. NERC was founded in 2002 by Drs. Ebenezer and Christina Kolade. The center is comprised of two facilities, located in Bridgeport and New Haven, Connecticut. NERC is licensed by the Connecticut Department of Public Health, the Center of Substance Abuse Treatment, and is accredited by the Joint Commission on Accreditation of Healthcare Organizations (JCAHO). The New Haven facility is accredited by the Commission on Accreditation of Rehabilitation Facilities (CARF).
NERC is focused on providing patient-focused care that results in positive health outcomes and behavioral changes. The agency applies a proven, research-based medical approach in treating substance abuse while taking into consideration the needs and wants of the patients and their families. We are a family-orientated organization with family values, and we pride ourselves on treating our patients with respect, compassion, and fairness.
Mountains
Beach Community
Residential Neighborhood
Average Location/Amenities
Oceanfront
Wilderness
Private/Secluded
Resort
Luxury
Pool
Lake Side
Executive
Desert
Detox Services
Behavioral Disorder Treatment
Dual-Diagnosis Treatment
Outpatient Services
Sober Living Home
Day School
Private Rooms
Pet Friendly
Exceptionally LGBT Friendly
Men Only
Women Only
Men/Women Both
Teen and Adolescent
Alcohol Addiction And Abuse
Drugs Addiction And Abuse
Sleep Disorder Treatment
EMDR (Eye Movement Desensitization and Reprocessing)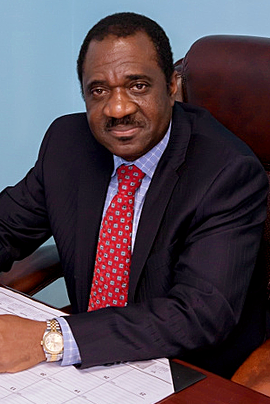 Ebenezer A. Kolade M.D., FASAM
Executive Director of NERC,
Ebenezer A. Kolade M.D., FASAM is the CEO and President of New Era Rehabilitation Center. Dr. Ebenezer Kolade is a Board Certified Internist, Board Certified Addictionist, and a Fellow of the American Society of Addiction Medicine (FASAM). Dr. Kolade obtained his medical degree from the University of Ibadan, Nigeria, and his Post Doctoral training at St. Barnabas Hospital in Bronx, New York where he started the practice of Internal Medicine and Addiction Medicine as an attendant in 1992. Dr. Kolade was the Medical Director of the Inpatient Detoxification Center at St. Barnabas Hospital prior to founding New Era Rehabilitation Center, Inc. He has been practicing medicine for more than thirty-one years and addiction medicine for over twenty years.
---