Simply put, the mission of the Sovereign Health Group is to help people gain control over their health and the various illnesses that may threaten it. Whether it is a mental disorder or a substance addiction, serious behavioral health problems such as these can manipulate one's thoughts and cripple his or her actions.
Sovereign's approach combines the best of both worlds, incorporating a wide range of resources while still honing in on particular areas of concern. First of all, we view each patient with a holistic lens that identifies all of his or her specific needs. Once these needs are acknowledged, our multidisciplinary approach allows us to focus on creating treatment plans that provide patients with a full spectrum of behavioral health services that work for them respectively. Also, all of our programs incorporate educational elements to strengthen cognition and equip patients with the tools necessary to survive in day-to-day life after treatment.
Client & Family Support Groups
Client & Family Support GroupsGroup therapy is a vital component of addiction recovery treatment, considered as important and effective (sometimes even more so) than individual therapy. Benefits include reducing isolation and loneliness and providing the opportunity to learn from others in recovery. In the addiction setting, group therapy is run by trained professionals who guide participants toward a shared goal of recovery. Medical Detoxification Drugs and alcohol have widespread effects throughout your body, including ...

Dual Diagnosis/Co-occurring Disorders Treatment
Dual Diagnosis/Co-occurring Disorders TreatmentThese two terms describe a person who is not only addicted to drugs or alcohol, but also has a mental or emotional illness, such as depression, anxiety, bipolar disorder, etc. Facilities that treat patients with dual-diagnosis or co-occurring disorders provide psychiatric treatment in addition to drug and alcohol rehabilitation services.

Equine Therapy
Equine TherapyA form of animal therapy, equine therapy involves visiting, working with and sometimes riding horses as a way to create a metaphoric relationship that leads to life-altering insights.

Medical Detoxification
Medical DetoxificationDrugs and alcohol have widespread effects throughout your body, including but not limited to the addiction and/or physical/psychological dependence that develops with substance abuse over time. Many organ systems are affected by addiction and will react to withdrawal. The term "medical detoxification" means that there is a trained and licensed medical professional onsite to monitor your vital signs and protect your physical and emotional health as your body goes through withdrawal.
Mountains
Beach Community
Residential Neighborhood
Average Location/Amenities
Oceanfront
Wilderness
Private/Secluded
Resort
Luxury
Pool
Lake Side
Executive
Desert
Detox Services
Behavioral Disorder Treatment
Dual-Diagnosis Treatment
Outpatient Services
Sober Living Home
Day School
Private Rooms
Pet Friendly
Exceptionally LGBT Friendly
Men Only
Women Only
Men/Women Both
Teen and Adolescent
Alcohol Addiction And Abuse
Drugs Addiction And Abuse
Sleep Disorder Treatment
EMDR (Eye Movement Desensitization and Reprocessing)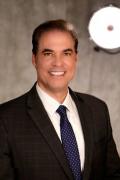 Anthony J. Mele, Psy.D
Chief Clinical Officer
Dr. Anthony Mele, a licensed psychologist, brings almost twenty-five years of clinical expertise and executive leadership on both the provider and payer sides of behavioral healthcare. Dr. Mele's wide range of clinical expertise includes: the assessment and treatment of co-occuring mental health and substance abuse disorders in adolescents and adults, the use of telehealth to manage chronic medical conditions, and the development of non-pharmacologic interventions for individuals with cognitive impairment. Dr. Mele is a frequent speaker and trainer in these areas.
---

Monica Powers, Psy.D.
Director of Clinical Development & Training
Dr. Powers earned her doctorate in Applied Clinical Psychology at the Chicago School of Professional Psychology. She holds a master's degree in Marriage and Family Therapy from the University of Phoenix. She did her internship at the Los Angeles County Department of Mental Health, where she ran the Healthy Way L.A. program. This program provides mental health services to the underserved population in Los Angeles County. Dr. Powers continued her postdoctoral work at Sovereign's Los Angeles facility. Under Dr. Powers' guidance, Sovereign's Los Angeles facility has grown to meet the challenges of a vast metropolitan area.
---

Kathleen "Karunya" Morgan , LMFT
Program Director
Kathleen "Karunya" Morgan is the Program Director at Sovereign Health's San Clemente Facility. She has a Master's Degree in Clinical Psychology with an emphasis in marriage and family therapy and a Master's Degree of Science in holistic wellness. She specializes in trauma and inner child work and has worked in the behavioral health industry for over 8 years as a primary therapist, structural counselor and clinical manager. At Sovereign Health of San Clemente, Karunya is responsible for overseeing all programs offered at the facility and leading the clinical team that works with our patients
---