The Step Up Inn is a 12 bed premium home for women in all stages of recovery, located in Sober Living for Women in CTWest Haven Connecticut.
We have women in all phases of recovery ranging in age from 18-70.
Our goal is to provide a safe, structured, nurturing environment where women will gain back the things that they have lost in life by setting short and long term goals. Some women choose to stay for a few weeks, others longer it is completely up to you! We offer connections to after care services such as iop counselors, psychiatrists, and any other help they may need. The house is positioned just a few blocks away from a twelve step program which many of our clients choose to take part in. There are also several churches in the area that offer meetings and daily sober beach get-togethers.
The Step Up Inn is managed with mandatory morning meetings, AA/NA mandatory outside meetings as well as daily breathalyzer tests. We operate a 9 PM curfew along with random drug testing. At The Step Up Inn, we pride ourselves on having among the best standards anywhere in the state of Connecticut, which is one of the reasons we receive such positive reviews from our successful clients and industry peers. As part of our sober living plan we offer in-house group and individual Counseling, weekly Life Skills Group, Yoga, and Massage Therapy. The Step Up Inn provides a safe and productive journey back into the world, clear and free of substance.
Dual Diagnosis/Co-Occurring Disorders Treatment
Dual Diagnosis/Co-Occurring Disorders TreatmentThese two terms describe a person who is not only addicted to drugs or alcohol, but also has a mental or emotional illness, such as depression, anxiety, bipolar disorder, etc. Facilities that treat patients with dual-diagnosis or co-occurring disorders provide psychiatric treatment in addition to drug and alcohol rehabilitation services.

12-Step
12-StepThe term "12 Step Program" describes a way to recover from addiction that is based on the model developed by Alcoholics Anonymous. Many drug and alcohol treatment centers base their treatment on 12 steps – the first three of which are situational, the next four addressing the practical issues created by the addiction, followed by two steps focused on making amends for hurting others. Steps 10 and 11 involve a deeper examination of the previous steps and the final step is focused on helping ...
Mountains
Beach Community
Residential Neighborhood
Average Location/Amenities
Oceanfront
Wilderness
Private/Secluded
Resort
Luxury
Pool
Lake Side
Executive
Desert
Detox Services
Behavioral Disorder Treatment
Dual-Diagnosis Treatment
Outpatient Services
Sober Living Home
Day School
Private Rooms
Pet Friendly
Exceptionally LGBT Friendly
Men Only
Women Only
Men/Women Both
Teen and Adolescent
Alcohol Addiction And Abuse
Drugs Addiction And Abuse
Sleep Disorder Treatment
EMDR (Eye Movement Desensitization and Reprocessing)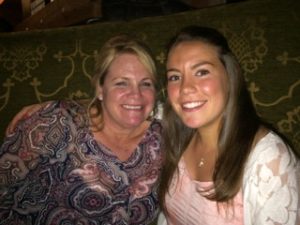 Linda Gherlone
Regional Manager and Owners Representative
Linda attends weekly meetings, assists with the daily running of the inn, as well as handling any issues or concerns residents may have.
---