Townsend offers a spectrum of innovative rehabilitation services, throughout eight addiction facilities located across South Louisiana, based on the needs of each patient. Patients are treated with encouragement and respect by blending high quality addiction therapy with compassionate counseling in a safe recovery environment. The core philosophy at Townsend is that addiction is a chronic brain disease that can be managed or put in "remission." Using The Townsend Way their team strives to help both patients and loved ones heal from their addictions and enjoy an improved quality of life. Once the patient's acute medical condition has stabilized, The Townsend Way offers a unique, effective, and long-term plan to keep his or her addiction in remission.
Medical Detoxification
Medical Detoxification Drugs and alcohol have widespread effects throughout your body, including but not limited to the addiction and/or physical/psychological dependence that develops with substance abuse over time. Many organ systems are affected by addiction and will react to withdrawal. The term "medical detoxification" means that there is a trained and licensed medical professional onsite to monitor your vital signs and protect your physical and emotional health as your body goes through withdrawal.
Mountains
Beach Community
Residential Neighborhood
Average Location/Amenities
Oceanfront
Wilderness
Private/Secluded
Resort
Luxury
Pool
Lake Side
Executive
Desert
Detox Services
Behavioral Disorder Treatment
Dual-Diagnosis Treatment
Outpatient Services
Sober Living Home
Day School
Private Rooms
Pet Friendly
Exceptionally LGBT Friendly
Men Only
Women Only
Men/Women Both
Teen and Adolescent
Alcohol Addiction And Abuse
Drugs Addiction And Abuse
Sleep Disorder Treatment
EMDR (Eye Movement Desensitization and Reprocessing)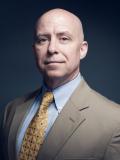 Howard Wetsman, MD
Chief Medical Officer
Dr. Howard Wetsman founded the Townsend outpatient addiction centers of South Louisiana, where he is currently the Chief Medical Officer. At Townsend, Dr. Wetsman has been developing a pharmacogenetic sequencing algorithm to increase scientific accuracy, provide better individualization, and yield better outcomes in the treatment of addiction. The author of three books, including QAA: Questions and Answers on Addiction, Dr. Wetsman began his career as a naval medical officer. He rose to the role of Medical Director for the Naval Medical Center's Crisis Intervention Unit in Portsmouth, Virginia, where his exemplary service earned him a Meritorious Service Medal.
---