Let's us first understand what exactly is Extended care. Its ongoing care begins after patient is through a complete rehab treatment This is best way of protecting the patient from possible relapse. In extended care, the recovered patient participates in helping the people who are still recovering in rehab. There are different forms of extended care and most of the patients choose to be in extended care to help them self for sobriety continued lifelong.
After the patient has completed long-term rehab program, extended care facilities are available for them as second step. In recovery process extended care has a very vital role. Many patients after treatment from rehab feel they are in need of more help to return home stronger and to maintain lifelong sobriety. There are homes provide extended help & support needed by such patients to offer environment of care before patient return into to normal life. These homes are called Sober living homes.
Inpatient Luxury rehab and Outpatient Clinics
Group therapy sessions are conducted in the extended care involving the recovered patient with the recovering addicts. This helps the recovered individual to realize and differentiate the values of being sober. The chances of relapses are always there if a patient is sent home immediately after long-term rehab treatment. To protect them from possible relapse extended care is a successful option.
Techniques commonly used in Luxury rehab are: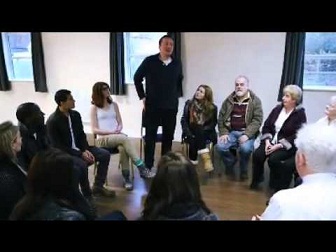 Now let's go through Long-term rehab. It is simply traditional rehab treatment with a stay of 30 to 90 days depending on the patient's case. You get access to various resources and therapies in long-term care like, complete detox facilities, support group activities, 24/7 care & medication, counselling, motivation sessions heals patient mentally to live a stable sober life after the rehab treatment.
The rehabilitation process is divided into certain stages once must progress and achieve goals by the end of each stage before moving to next. If the patient fails to achieve they will not move to next stage. The time frame of the rehab depends on different factors. It may vary from one month to a year. However most of the reputed rehab centres use specified timeframe as per the universal guidelines for patient's progress. The progress of the addict depends upon the individual not just the time period they attend the rehab for.
Long-term Rehabs are modern, luxury & comfortable facilities with 24/7 certified caring staff & health care professionals.
You will get variety of treatment options at long-term rehabs. Type of treatment depends on the how long patient has been in substance abuse, is patient in multiple substance abuse and also on what other treatment options they have tried.
Methadone Maintenance Treatment.
Behavioural Modification.
12-Step Treatment.
Long-Term Religious Treatment.
Biophysical Modality.
Private Rehabilitation (also includes gender-specific programs, anger management, hypnotherapy, trauma workshops, and psychodrama activities).
Cognitive Behavioural Therapy.
Long-Term Religious Treatment.
Multidimensional Family Therapy.
Patients are taught different ways of thinking and acting, the whole process takes patient to a self scan of life from past to future. Also helps the patient to learn if they slip back into addiction how destructive it is for their life. They also learn what situations and habits they need to avoid staying away from substance abuse. The flexibility of the long-term program helps patient built self confidence and discovers own path to sober life.
After recovery one still needs an ongoing self-care for lifelong and patients need to find what works best.
For further information please feel free to call us anytime 24/7 , our caring advisors are waiting to help you or your loved ones to find best rehabs nationwide with no obligation.