Addiction Campuses of Mississippi works with adults and adolescents struggling with substance abuse to develop realistic strategies for lifelong sobriety. Addiction Campuses of Mississippi collaborates with clients and their families every step of the way, referring expert interventionists when necessary and guiding individuals experiencing withdrawals through medically-supervised detoxification. Individual, group and family counseling are coupled with life skills coaching and aftercare support services to foster meaningful personal growth, enhanced self-awareness and enduring recovery.
Residential Treatment
Residential TreatmentResidential treatment programs provide housing (food and meals) in addition to treatment for substance abuse. Some facilities offer only short-term residential treatment, some offer only long-term treatment and others offer both, ranging from a few days to many months, based on patient needs.
Mountains
Beach Community
Residential Neighborhood
Average Location/Amenities
Oceanfront
Wilderness
Private/Secluded
Resort
Luxury
Pool
Lake Side
Executive
Desert
Detox Services
Behavioral Disorder Treatment
Dual-Diagnosis Treatment
Outpatient Services
Sober Living Home
Day School
Private Rooms
Pet Friendly
Exceptionally LGBT Friendly
Men Only
Women Only
Men/Women Both
Teen and Adolescent
Alcohol Addiction And Abuse
Drugs Addiction And Abuse
Sleep Disorder Treatment
EMDR (Eye Movement Desensitization and Reprocessing)
Counseling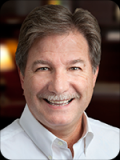 Robert Scott
LMFT, CCAP/ Director of Clinical Operations, Addiction Campuses of Mississippi
Bobby Scott is a Licensed Marriage and Family Therapist (LMFT), a Certified Advanced Clinical Drug Counselor (CACDC) and an Internationally Certified Alcohol and Drug Counselor (ICAADC). He holds a Master of Arts in Counseling Psychology. Bobby is also a licensed minister and is the owner and founder of Turning Point Counseling & Consulting. He is a clinical member of the American Association of Marriage and Family Therapy (AAMFT) and the Mississippi Association of Addictions Professionals (MAAP). Mr. Scott has extensive experience in both the inpatient and outpatient setting treating a wide range of issues including addictions. He was a part of the developmental and treatment team which created one of the first Juvenile and Adult Drug Courts in the state of Mississippi in DeSoto County. Bobby not only specializes in addictions but is trained in DBT (Dialectical Behavioral Therapy) which is one of the most successful and empirically based treatment models for addressing multiple addiction and mental health disorders.
---