Rainforest Recovery Center (RRC) offers comprehensive treatment services for people with substance abuse, substance dependence and other addiction disorders. At RRC, we know that addiction is treatable and success can be achieved when individuals take an active role in their personal recovery.
At RRC, our clients receive individualized care. We provide a thorough understanding of alcoholism, drug addiction and the addiction process, and we help our clients develop a support system to stop the addiction process and prevent relapse. RRC offers residential and outpatient substance abuse/dependence treatment programs designed to help clients and their families achieve success.
Rainforest accepts Medicaid and private insurance. We will also negotiate a sliding-fee scaled payment plan as needed.
RRC is a tobacco-free campus and will not allow the use of any tobacco products or e-cigarettes while in treatment. Prior to entering treatment at RRC, please speak with your healthcare provider or call the Alaska Tobacco Quit Line at 1.800.QUIT.NOW (800.784.8669) to inquire about nicotine replacement products that might be right for you.
Services Offered
Intake assessment and diagnosis
Individualized treatment planning
Individual counseling
Family and couples counseling
Urine drug screens for RRC residential clients
Referral assistance
Case management services
24-hour emergency services program
A variety of care levels is available at RRC. Admission into specific programs is determined by an assessment of each person's treatment needs, and referrals are coordinated through the intake counselor and RRC social work services.
Emergency Services Program

Detoxification

Residential Services

Outpatient and Intensive Outpatient Services

Continuing Care

Specialized Treatment Groups
The cost for treatment at Rainforest Recovery Center varies, depending on the length of treatment and the individualized needs of each client. RRC does accept Medicaid and private insurance. In addition, RRC offers a sliding-fee scaled payment plan as needed.
Emergency Services Program
Emergency Services ProgramIf a person is intoxicated and is not experiencing withdrawal symptoms or medical complications and is non-violent, the Emergency Services Program (ESP) provides a safe environment where an individual can rest until capable of self-care. ESP staff are able to monitor vital signs and transport impaired persons to their home, a safe environment, or to and from public treatment centers. ESP contact information: ( 907)796-8641. ESP is not a hospital or detox facility and will summon Emergency Me ...

Detoxification
DetoxificationRainforest Recovery Center does not provide acute detoxification service at our facility. If a person is in immediate danger due to withdrawal, please call 911 for Emergency Medical Services or escort the person to the Bartlett Regional Hospital's Emergency Department. Emergency professionals are trained to provide crisis care and evaluate the need for medical hospitalization.

Continuing Care
Continuing CareOnce a person in recovery has successfully completed Outpatient treatment, RRC offers the opportunity to join our Alumni group. The group meets once a week to further empower a person's recovery process as it facilitates a sober support network, recovery advocacy and restoring community involvement.
Mountains
Beach Community
Residential Neighborhood
Average Location/Amenities
Oceanfront
Wilderness
Private/Secluded
Resort
Luxury
Pool
Lake Side
Executive
Detox Services
Behavioral Disorder Treatment
Dual-Diagnosis Treatment
Outpatient Services
Sober Living Home
Day School
Private Rooms
Pet Friendly
Exceptionally LGBT Friendly
Men Only
Women Only
Men/Women Both
Teen and Adolescent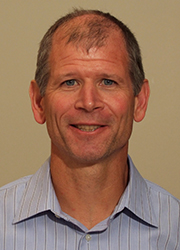 John P. Bursell MD
Physical Medicine and Rehabilitation
Board-certified: American Board of Physical Medicine and Rehabilitation
---