Clinical Services of Rhode Island (CSRI) provides outpatient rehab and addiction treatment services that embody a "big-picture" approach to substance abuse treatment, addressing the client's lifestyle and environmental factors contributing to the addiction. Partnerships are created with each client's family, loved ones, and community resources during the course of treatment to lay the groundwork for aftercare. Using individualized treatment plans and research-based therapy, CSRI doesn't just focus on the substance abuse, but uses the client's strengths to concentrate on a sober future, and build a self-directed life.
Individual Therapy
Individual TherapyThis term describes one-on-one therapy, in which a patient and trained counselor, social worker, psychologist or psychiatrist meets privately with a patient to discuss challenges related to lifestyle, work, family and romantic relationships that may have contributed to the development of an addiction.
Mountains
Beach Community
Residential Neighborhood
Average Location/Amenities
Oceanfront
Wilderness
Private/Secluded
Resort
Luxury
Pool
Lake Side
Executive
Desert
Detox Services
Behavioral Disorder Treatment
Dual-Diagnosis Treatment
Outpatient Services
Sober Living Home
Day School
Private Rooms
Pet Friendly
Exceptionally LGBT Friendly
Men Only
Women Only
Men/Women Both
Teen and Adolescent
Alcohol Addiction And Abuse
Drugs Addiction And Abuse
Sleep Disorder Treatment
EMDR (Eye Movement Desensitization and Reprocessing)
Counseling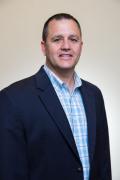 Peter Letendre, MA, CAGS, LMHC, LCDP
Chief Executive Officer and Clinical Director
Peter became interested in helping individuals who suffer from the disease of addiction, and mental health disorders, through his own recovery from drugs and alcohol, a process he began in 1987. By 1989, Peter was working with at-risk youth in the first of his many roles in prevention programs. For more than 25 years, Peter has treated clients in a variety of inpatient and outpatient behavioral health settings while maintaining a thriving private psychotherapy practice. Peter's depth of experience with a diverse clientele has helped prepare him to be the leader in the industry that he is today. He graduated with High Honors from Rhode Island College in both his Master's Degree Program in Mental Health Counseling and his Advanced Graduate Degree Programs. Peter is a licensed alcohol and drug counselor, as well as a licensed mental health counselor. He has specialized training in co-occurring disorders, motivational enhancement, and clinical supervision. In addition, Peter has also had extensive training and experience in executive leadership, business development, and senior management.
---