Lifeskills: Treating Mental Health and Active Addictions
Imagine a place where hope is transformed into healing, where you are greeted with acceptance, not judgment. If you could walk through a door and begin to renew your life, would you take that first step? If you could begin to move towards restoring important relationships, would you take another? What if one step is all it takes to begin the journey to recover that which is lost in your life? What would that mean to you?
Lifeskills South Florida is a place where second chances become new beginnings. For over 25 years we have been a trusted provider, dually licensed to treat psychiatric and substance use disorders for men and women ages 18 and over. Our certified clinical staff partners with clients and their families to design an effective, customized care plan in a safe and caring environment.
Located near the sunny Palm Beaches, Lifeskills South Florida helps clients achieve the self-awareness, self-reliance and self-monitoring skills needed to live a more independent life after leaving treatment.
Learn more about our treatment process and meet our staff.
Lifeskills is here for you…
When you are struggling to find the strength to overcome your challenges.
When someone you love is suffering and you are seeking non-judgmental comprehensive care.
When you are in the healing process and you want a safe haven during your transition.
We are here to help
Treat all with dignity and respect
Treat all with dignity and respectTreat all with dignity and respect Individual intrinsic ability for self-healing Client-centered care Collaborative strength based culture with all partners: clients, team, families and community partners Practice informed by research and training Innovative, flexible approach to treatment Authentic commitment
Mountains
Beach Community
Residential Neighborhood
Average Location/Amenities
Oceanfront
Wilderness
Private/Secluded
Resort
Luxury
Pool
Lake Side
Executive
Desert
Detox Services
Behavioral Disorder Treatment
Dual-Diagnosis Treatment
Outpatient Services
Sober Living Home
Day School
Private Rooms
Pet Friendly
Exceptionally LGBT Friendly
Men Only
Women Only
Men/Women Both
Teen and Adolescent
Alcohol Addiction And Abuse
Drugs Addiction And Abuse
Sleep Disorder Treatment
EMDR (Eye Movement Desensitization and Reprocessing)
Counseling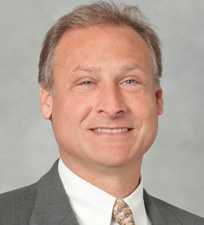 Klay Weaver
Executive Director
With over 25 years of behavioral healthcare management experience, including over 18 years in executive leadership, Klay Weaver joined Lifeskills South Florida in 2015 as CEO. Prior to joining Lifeskills South Florida, Klay served as the COO of Skyland Trail, a national center of excellence, where he oversaw the organization's strategic growth, financial operations, clinical operations, and marketing. With roots in community mental health, Klay led two of the largest community mental health centers in the state of Georgia, providing services to over 17,000 individuals annually in 11 counties. Klay received a Bachelor of Arts in Education and an M.Div. from Asbury Theological Seminary and an M.S.W. from the University of Kentucky. A licensed social worker for more than 20 years, Weaver has enjoyed being active in the community serving on multiple non-profit boards including the Red Cross, Georgia Community Service Board Association and most recently on the Delray Drug Task Force. Klay is passionate about developing evidence-based best practices and outcomes.
---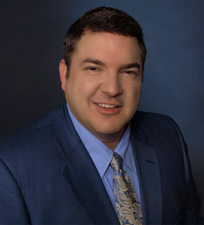 Daniel Bober, DO
Medical Director
Dr. Bober attended medical school at Michigan State University College of Osteopathic Medicine. He completed his adult/child/adolescent psychiatry training at the Yale University School of Medicine and a fellowship in forensic psychiatry at the University of Massachusetts School of Medicine. Dr. Bober served as a mental health policy fellow in the U.S. Senate through the American Psychiatric Association and the Yale University School of Medicine. While in Congress he championed the cause of veterans and active duty service members with mental illness. Dr. Bober currently holds a faculty appointment as an Assistant Clinical Professor at the Yale Child Study Center. In treating adults, Dr. Bober's clinical interest and expertise lay in working with individuals that have addiction, trauma and personality disorders. His career has afforded him the opportunity to treat co-occurring disorders in inpatient, outpatient and research settings. Dr. Bober is Board Certified in General Psychiatry, Child and Adolescent Psychiatry, and Forensic Psychiatry, by the American Board of Psychiatry and Neurology. Additionally, as a Diplomate of the American Board of Addiction Medicine, Dr. Bober is a Certified Addiction Medicine physician. He belongs to several professional societies including American Psychiatric Association, American Academy of Child, and Adolescent Psychiatry, American Academy of Psychiatry and the Law and the American Society of Addiction Medicine.
---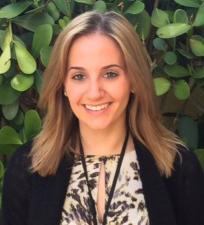 Lara Eisenberg
Clinical Admissions Coordinator
For several years, Lara worked in a treatment setting with adults suffering from mental health and substance abuse dependency issues. Shortly after beginning her career at Lifeskills as a clinical intern, she was introduced to the clinical and admissions team. Her work at Lifeskills allows her the opportunity to work with clients and witness the transformation they make and the strength they have as they journey to recovery. Lara received her Bachelor of Arts degree from the University of South Florida followed by her Master of Social Work degree from Florida Atlantic University. She is also intensively trained in Dialectical Behavior Therapy by The Linehan Institute. Lara looks to continue working in the field of Social Work and receiving her license as a Clinical Social Worker.
---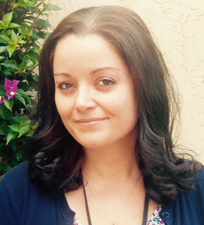 Andrea DiGirolamo
Director of Admissions
Andrea "Annie" DiGirolamo joined the admissions team at Lifeskills South Florida with three years of admission's experience as well as substance abuse/mental health counseling experience. She received her Bachelor of Arts Degree from Monmouth University in New Jersey and received her Master of Human Services Degree from Walden University. Andrea has extensive practice in the field of education and is committed to the success of her clients.
---