Women and men are affected differently by addiction, which is why MARR offers gender-specific and gender-separate residential treatment programs for drug and alcohol addiction. The Men's Recovery Center offers a safe and structured space for clients to begin the journey of recovery and uncover the core issues that contribute to substance use. In an environment that's compassionate, nonjudgmental and stripped of distractions, men are able to focus entirely on their recovery and dedicate all of their efforts to getting well.
Residential Treatment
Residential TreatmentResidential treatment programs provide housing (food and meals) in addition to treatment for substance abuse. Some facilities offer only short-term residential treatment, some offer only long-term treatment and others offer both, ranging from a few days to many months, based on patient needs.
Mountains
Beach Community
Residential Neighborhood
Average Location/Amenities
Oceanfront
Wilderness
Private/Secluded
Resort
Luxury
Pool
Lake Side
Executive
Desert
Detox Services
Behavioral Disorder Treatment
Dual-Diagnosis Treatment
Outpatient Services
Sober Living Home
Day School
Private Rooms
Pet Friendly
Exceptionally LGBT Friendly
Men Only
Women Only
Men/Women Both
Teen and Adolescent
Alcohol Addiction And Abuse
Drugs Addiction And Abuse
Sleep Disorder Treatment
EMDR (Eye Movement Desensitization and Reprocessing)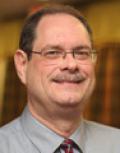 Jim Seckman, MAC, CACII, CCS
Clinical Director
Jim has over 20 years experience working in the field of addiction treatment in a variety of clinical settings, including inpatient, outpatient, and residential. Jim is past president of GARR (Georgia Association of Recovery Residences), has served on the Ethics Committee for GACA (Georgia Addiction Counselors Association), and conducts trainings on addiction treatment.
---