SpectraCare is a public non-profit corporation governed by a 23 member Board of Directors appointed by local governments under the authority of Alabama Act 310. SpectraCare provides mental health, intellectual disabilities and substance abuse services to individuals in Houston, Dale, Henry, Barbour and Geneva counties. Annually, SpectraCare has over 300,000 contacts with 14,000 individuals served in our region. We have a comprehensive continuum of care that encompasses 45 different programs in 41 different locations. We feel it is important for individuals to be able to meet their mental health needs close to their homes and we strive to make locations available that will allow this to happen.
SpectraCare employs 320 professionally trained staff who provide the highest quality of care. We endeavor to offer professional and ethical services that will meet the needs of the individuals we serve. Our goal is to promote recovery by offering an array of services that respect the individual's dignity and privacy in the least restrictive environment possible. SpectraCare partners with many community agencies in order to encourage the mental health and well being of individuals and families in our communities. All of our programs are certified by the Alabama Department of Mental Health.
I encourage you to browse our website and hope you will find the information helpful. Please do not hesitate to contact us if our system of care can be of service to you.
Our Services
Community Services
Community ServicesSpectraCare places a major emphasis on services to the community in the area of public information, education, and training. Our mission is closely aligned with our duty to serve others. Being a part of the community makes us stakeholders and partners in its ability to continue to thrive and flourish. SpectraCare's community services team is dedicated to promoting healthy living. We believe this can be accomplished through education and awareness. SpectraCare partners with other community mind ...

Counseling Services
Counseling ServicesSpectraCare provides an array of counseling services in both inpatient and outpatient settings. SpectraCare's continuum of care is such that services as individualized to meet the needs of each consumer. Our services include both residential and outpatient settings, as well as individual, group, and family counseling options. Counseling services are confidential and provided by trained clinicians with a primary interest in promoting healthy lifestyles. Our counseling professionals are dedic ...

Developmental Disability Services
Developmental Disability ServicesDay Habilitation Services Day Habilitation Services includes planning, training, coordination and support to enable and increase independent functioning, physical health and development, communication development, cognitive training, socialization, community integration, domestic and economic management, behavior management, assistance with medication and self-direction. Staff may provide assistance/training in daily living activities and instruction in the skills necessary for independent purs ...
Mountains
Beach Community
Residential Neighborhood
Average Location/Amenities
Oceanfront
Wilderness
Private/Secluded
Resort
Luxury
Pool
Lake Side
Executive
Detox Services
Behavioral Disorder Treatment
Dual-Diagnosis Treatment
Outpatient Services
Sober Living Home
Day School
Private Rooms
Pet Friendly
Exceptionally LGBT Friendly
Men Only
Women Only
Men/Women Both
Teen and Adolescent
Melissa Kirkland
Chief Executive Officer
Chief Executive Officer
---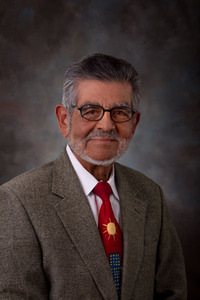 Dr. Fernando Lopez
Chief Medical Officer
Chief Medical Officer
---