Valley Hope's 70-bed treatment center in Cushing, OK, is located midway between Oklahoma City and Tulsa. Housed in a stately mansion on a large acreage overlooking the city of Cushing, the center provides a rural, relaxed setting to ensure a comfortable atmosphere for healing. Much of the architecture and structure of the mansion remain as they did in the late 1920's with limited renovations which simply enhanced the grounds even more for those seeking treatment.
Individualized Treatment
Individualized TreatmentSome facilities have an addiction treatment protocol that all patients or clients are expected to follow, while others customize or individualize treatment based on a person's unique needs and circumstances. Factors that may affect treatment decisions include age, lifestyle, medical conditions, type of drug, religious beliefs, etc.

Family Program
Family ProgramResearch shows that the odds of successful, sustained recovery from addiction are far higher when family members and loved ones are involved in treatment. Drug and alcohol addiction often have genetic roots, whether related to substance abuse, mental illness or both. Family dynamics also play a role and, often, family members are the first to realize a loved one has developed an addiction. Also, it's important for family members to understand and embrace the lifestyle changes that are required ...
Mountains
Beach Community
Residential Neighborhood
Average Location/Amenities
Oceanfront
Wilderness
Private/Secluded
Resort
Luxury
Pool
Lake Side
Executive
Desert
Detox Services
Behavioral Disorder Treatment
Dual-Diagnosis Treatment
Outpatient Services
Sober Living Home
Day School
Private Rooms
Pet Friendly
Exceptionally LGBT Friendly
Men Only
Women Only
Men/Women Both
Teen and Adolescent
Alcohol Addiction And Abuse
Drugs Addiction And Abuse
Sleep Disorder Treatment
EMDR (Eye Movement Desensitization and Reprocessing)
Counseling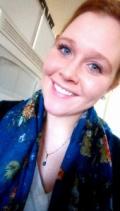 Kensie Lyon
Community Service Clinician
Kensie Lyon is the Oklahoma Community Service Clinician for Valley Hope. Her career in the field of chemical dependency began in 2010 working with females ages 13 to 18. Kensie began working for Valley Hope as a Chemical Dependency Counselor in 2012. She loves the program of recovery and understands the importance of separating the disease from individual. She knows it's important to love those suffering until they can love themselves. Her passion is to show others that there is more than one way to recovery and always hope to be found when taking that first step asking for help. Kensie has a passion to help others and enjoys being involved in the community. She is available to help families who are feeling lost and individuals ready to take the steps to change their lives. She loves Valley Hope and brings a positive attitude to her professional work.
---