Wyoming Behavioral Institute is dedicated to excellence as a specialized mental health provider and resource center in Wyoming. We continue to develop and expand to meet the needs of our patients, their families and the community.
Physicians are on the medical staff of Wyoming Behavioral Institute, but, with limited exceptions, are independent practitioners who are not employees or agents of Wyoming Behavioral Institute. The facility shall not be liable for actions or treatments provided by physicians.

Model representations of real patients are shown. Actual patients cannot be divulged due to HIPAA regulations.
Mountains
Beach Community
Residential Neighborhood
Average Location/Amenities
Oceanfront
Wilderness
Private/Secluded
Resort
Luxury
Pool
Lake Side
Executive
Detox Services
Behavioral Disorder Treatment
Dual-Diagnosis Treatment
Outpatient Services
Sober Living Home
Day School
Private Rooms
Pet Friendly
Exceptionally LGBT Friendly
Men Only
Women Only
Men/Women Both
Teen and Adolescent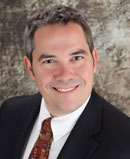 David Martorano
MD, Assistant Medical Director and Director of Adult Psychiatric Services
Dr. David Martorano obtained his medical degree from the Columbia University College of Physicians and Surgeons in New York and completed his residency in psychiatry at the University of California Neuropsychiatric Institute. He specializes in addictions and is affiliated with the American Society of Addiction Medicine and the California Society of Addiction Medicine. Dr. Martorano is a second-generation psychiatrist raised near New York City. He began working in the field of software development while still in high school, later founding two companies. Dr. Martorano also worked professionally as a singer before going back to school to study medicine. Dr. Martorano is treating adults on an inpatient and outpatient basis at WBI.
---