This kind of care continues even after the patient is through the whole process of rehab program.Extended care has different forms Patients live in extended care facilities to support different groups that are attended on regularly by the recovering addicts. Most of the addicts connect themselves with some or the other form of extended care program to help them self to retain a lifelong sobriety.
Extended care comes after long-term rehab program is over and the patient feels that they need more support to cover some gaps before they return home. Best example for extended care is Sober Living homes. The facility offers great environment of help & support for the recovered addicts before returning home or to their normal life. The Patient lives with the other recovering addicts take initiative to help; participate in the group therapy sessions.
This is specially designed program to prevent relapse as extended care provides them sober living environment to them and they live with likeminded people all around them. This decrease the possibilities of relapse than if they were allowed to return home right after the Long- term program.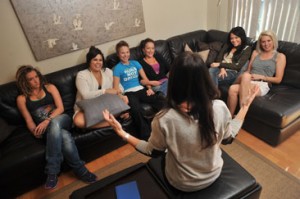 in promising recovered transition from Residential treatment to community. The extended care heals & deals the issues that may arise as patients go back to their normal life, workplace, and families. This allows them to move back strong into the community without challenges and reduces chances of relapse.
Factors to consider while choosing Extended care Program
Choosing extended care definitely needs lot of research and help. We have some questions prepared with our experience you can ask while considering extended-care program.
The facility you choosing has medical and clinical staff and the treatment options available.

Staff Members are trained and posses certification to treat chemical dependency.

Will they allow involvement of your family in treatment.

Facility must provide education on nutrition plan, life skills and all factors help patient to stay sober.

If the patient is struggling with multiple addictions, facility must have dual diagnosis treatment options.